2022 Fall Junior Program
Our Fall junior programs are designed to keep kids involved during the shoulder seasons at King's Deer. The program is setup similarly to our PGA Jr. League in the fact that we host weekly team practices with the opportunity to participate in a match on the golf course. Each week will feature new skills techniques for the kids in addition to fun games and contests. The cost of each 6-week program is $169 per junior. We will have two sessions. Wednesdays and Thursday depending on the team your child is assigned to.
Fall Program Dates:
September 7/8
September 14/15
September 21/22
September 28/29
October 6th – On course match for all players
Register below for:
Beginner Junior Golf Clinics
King's Deer Junior Golf Clinics offer your child a well-rounded program that exposes him/her to all aspects of the game. The full swing, short game, rules, and etiquette will all be covered. The last day the juniors will get to take their new skills out on the golf course! The clinics are three 1.5 hour sessions beginning at 9:00am. Each 3-day clinic runs Wednesday – Friday at the below dates. Camp is appropriate for juniors ages 7 to 16. Kids will be grouped by age and ability levels for instructional sessions. Cost for the clinic is $89 per date series. Parents are encouraged to sign children up for one than one date series as we continually keep each session new and fresh for the students.
Wednesday – Friday, 9:00am – 10:30am
Intermediate Jr. Golf Clinics
This clinic is designed for kids who have played the game before or have been a participant in our beginner clinics in years past. The clinic will cover more in depth skills related to short game, full swing, and golf course management. The clinics are three 1.5 hour sessions beginning at 9:00am and the cost is $89 per child.
Wednesday – Friday, 9:00am – 10:30am
5 Day Golf Camp
These clinics are designed to give juniors a complete experience in all areas of the game. Each day is filled with new techniques to help the kids learn the game. We will have fun games and contests to keep things fun and exciting. The participants will get the opportunity to take their skills onto the golf course as we play 3 holes in an exciting scramble format. We welcome kids ages 7 – 16. We will group kids by age and ability level. Parents are encouraged to sign up kids for more than one date series as we consistently work to keep activities and games fresh.
Pricing: $159 per camper
Monday – Friday 9am – 11am
2022 PGA Jr. League Team at King's Deer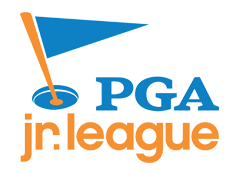 The PGA Junior League is a fun junior golf league that is set up similarly to little league baseball. It is a great way for kids to learn to play the game is a fun low pressure environment and have a blast playing with their friends.
League cost is $399 and includes the following:
6 Practices coached by a PGA Professional
4 Matches over the course of the season
A team jersey, bag tag, and King's Deer logo cap
A junior range pass for the duration of the league season (one bucket per day)
An end of season party for kids and families
Opportunity for All Star Advancement
Captain – Nate Vincent, PGA
During registration $99 will be collected. The remainder of the fee will be collected at the golf course during the meet and greet pre-season party.
For more information please email team captain Nate Vincent HERE.

Schedule Register